Introducing New Text Marketing Features and More...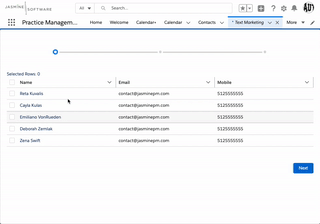 From the last announcement, we mentioned new features going forward would be built on top of the Salesforce Lightning user interface.
Below I'll go through some of the new features we're releasing on top of the new UI.
Text Marketing for Mass Communication
Many patients tell practices they prefer text messages over emails, as text messages provide a more direct way of communicating.
With text marketing, you will be able to mass communicate with your patients and keep them up to date with details of your practice.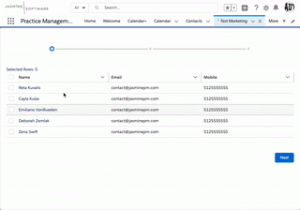 Save Card to Keep Credit Cards on File
Many patients prefer to have their credit card on file, so it makes the check out process simple.
The save card feature allows you to save and update your patients credit cards within Jasmine.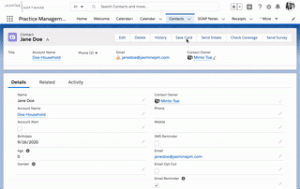 Email & Print Receipts both Simple & Superbills
When checking out, patients love getting a receipt to show payment.
However, they don't need a full Superbill every time.
Simple receipts can be both emailed and printed, and, Superbills can be printed for patients.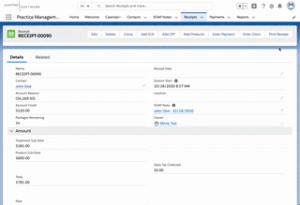 Easier Package Tracking
Your patients love to buy prepaid packages.
You can now track packages in the number of packages sold rather than money and credit.
Both methods will be supported and will make it easier for different practice processes.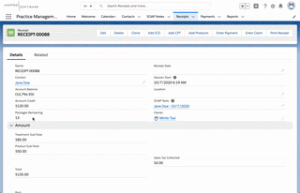 Deactivate Unused Services
Sometimes you need to retire old Services, you can now deactivate Services that are no longer used.
This will hide them from being selected for scheduling, while keeping them available for reporting past events.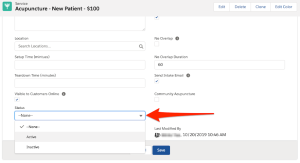 Easier Access to Email Patients and Log a Call
In the new Lighting UI, the ability to Email patients and Log a Call are easier to access under the contact's Activity tab.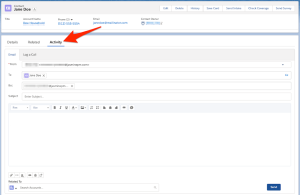 Be Safe. Be Well.
Minto
P.S. Whenever you're ready, here are two ways I can help you…
DOWNLOAD the Free Acupuncturists' SEO Blueprint:
TRY Jasmine: